Welcome to Hitchin Staplers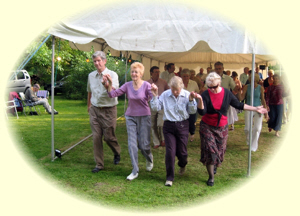 Staplers are Folk Dancers who meet each week
on Monday evenings, from 8.00 till 10.00 pm in
St John's Community Hall,
St John's Road,
Hitchin. SG4 9JP (Google maps link)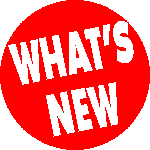 We dance in a wide variety of styles from 17th century Playford to modern American contras and squares. The one thing they all have in common is that they are social dances designed to be enjoyed.
Everyone is made welcome, whether complete beginner or with some experience — and you don't have to bring a partner as many dancers come alone or with groups of friends.
It's only £2.00 a week which includes a not-to-be-missed, half-time glass of squash! … why not come along to see if you like this type of dancing.
Where else can you get such value for money — Entertainment and good fun and a keep fit session into the bargain! Come along and give it a try.